Love may not always be the cutesy flowers, poems and chocolate, knight in shining armor kind of thing, but it's a part of life for a reason.
These beginning love quotes teach us a lot about not just first love, but the first time we fall in love with someone new.
No one ever said love was easy, but hey, nothing in life comes easy. If it did, life would be pretty dang boring if you ask me.
Love is all about honesty, communication, and being with someone who brings out the best possible you. It's about falling in love with your best friend … finding someone who makes you smile when you've had a terrible day. Falling head over heels, obsessively in love with someone who lifts you up when you're so far down.
When times get rough in your relationship, it's easy to forget what those passionate, madly-in-love, hot-and-heavy romantic times can be like.
But that's why we have quotes about new love beginnings like these. To spark that flame inside of us — the one that remembers every moment when our love was on fire.
Take it from me — don't let anything get in the way of true, romantic love. As cheesy as it sounds, listening to your heart is actually the best way to find out how you really feel.
Hopefully, these quotes on love will help you figure it out, and most of all, remind you of what it was like to fall fully, madly, deeply into love.
Here are 25 beginning love quotes that remind you of the start of it all.
1. "We are all a little weird and, life's a little weird, and when we find someone whose weirdness is compatible with ours, we join up with them and fall in mutual weirdness and call it love." — Dr. Seuss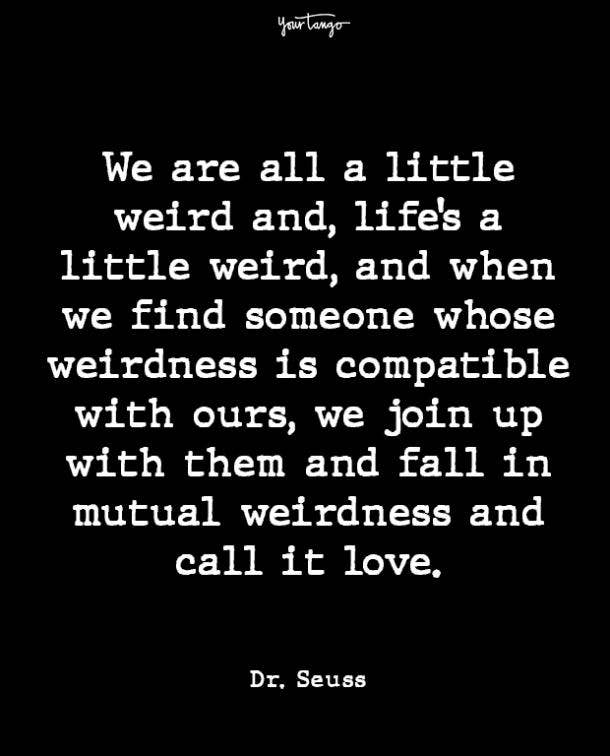 2. "May the way I look at you, the way I speak with you, and the way I treat you, reflect the truth that… I have loved you since forever." — Dr. Steve Maraboli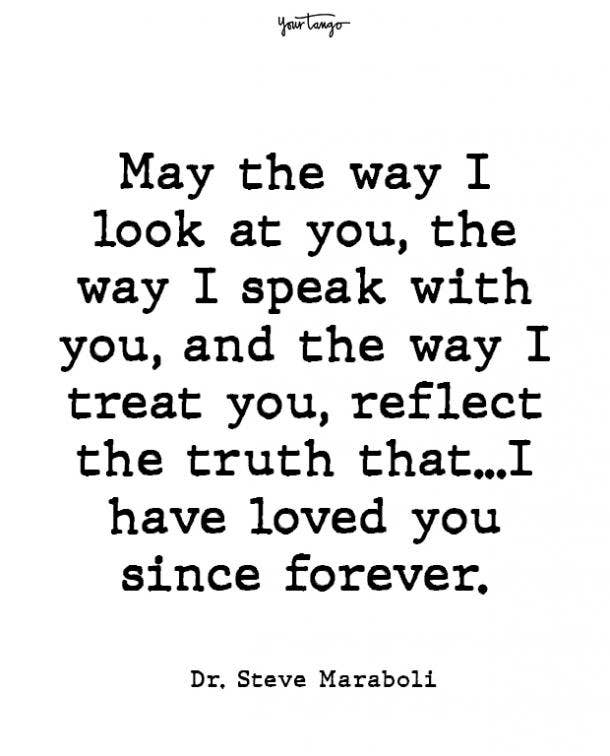 3. "That's what people do who love you. They put their arms around you and love you when you're not so lovable." — Deb Caletti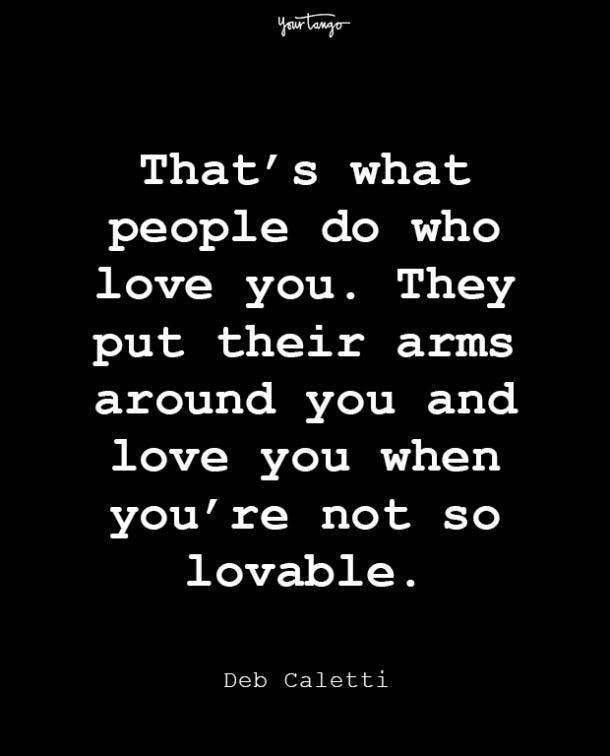 4. "I love you the same way I learned how to ride a bike; scared but reckless." — Rudy Francisco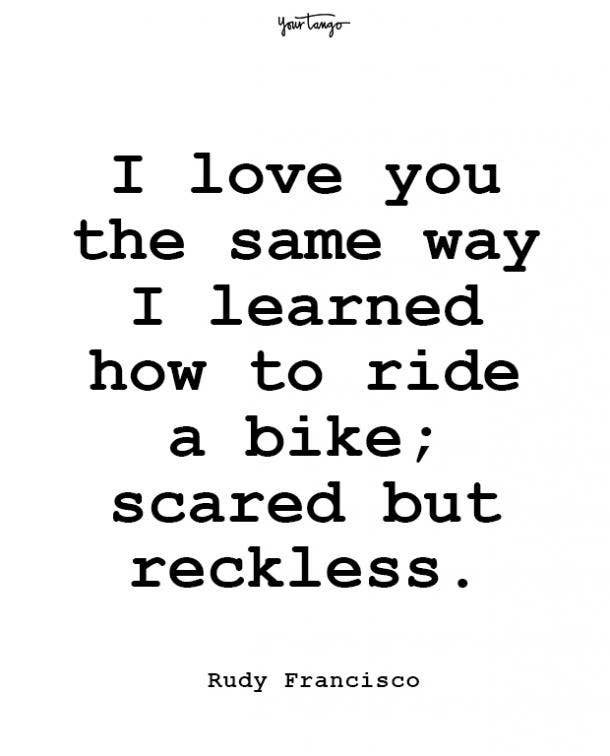 5. "To love is not to look at one another: it is to look, together, in the same direction." — Antoine De Saint-Exupery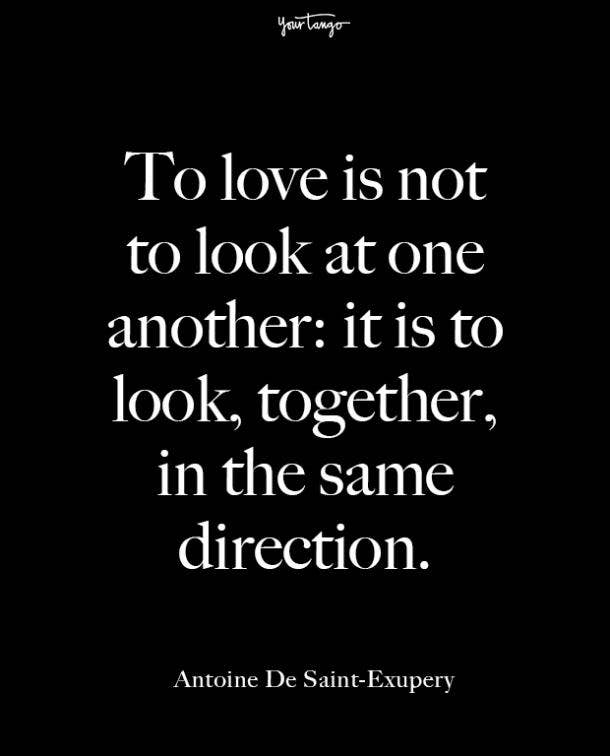 6. "I'm a strange girl, hopelessly lost and terribly confused. What's worse, I think I may have fallen madly in love with you." ― Michael Faudet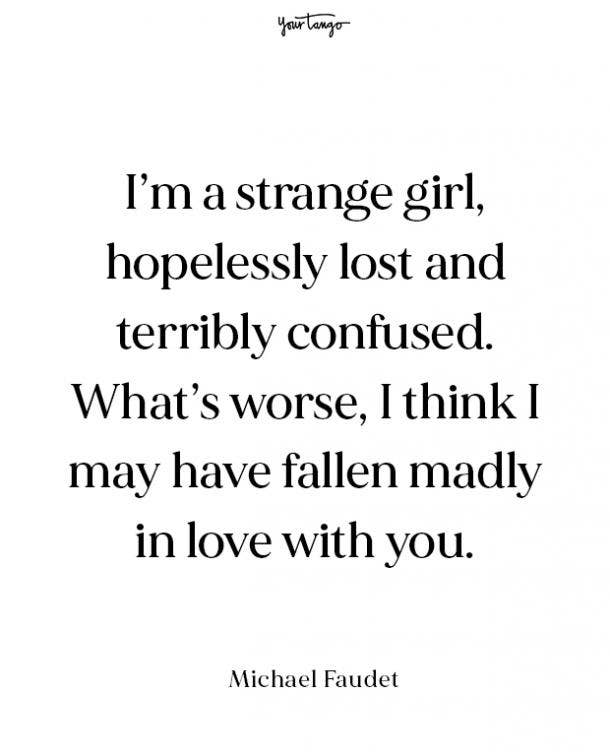 7. "To be fond of dancing was a certain step towards falling in love." ― Jane Austen, "Pride and Prejudice"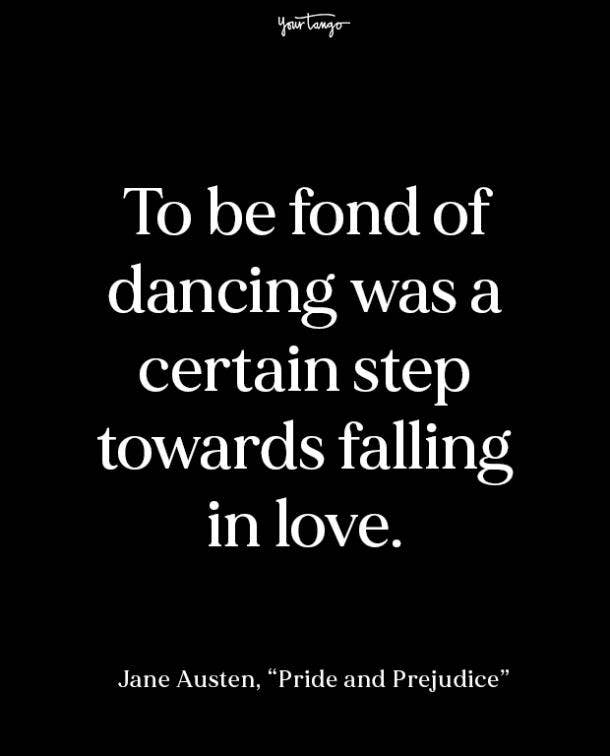 8. "I couldn't imagine that I'd ever fall in love again like I had with Gideon. For better or worse, he was my soulmate. The other half of me. In many ways, he was my reflection." — Sylvia Day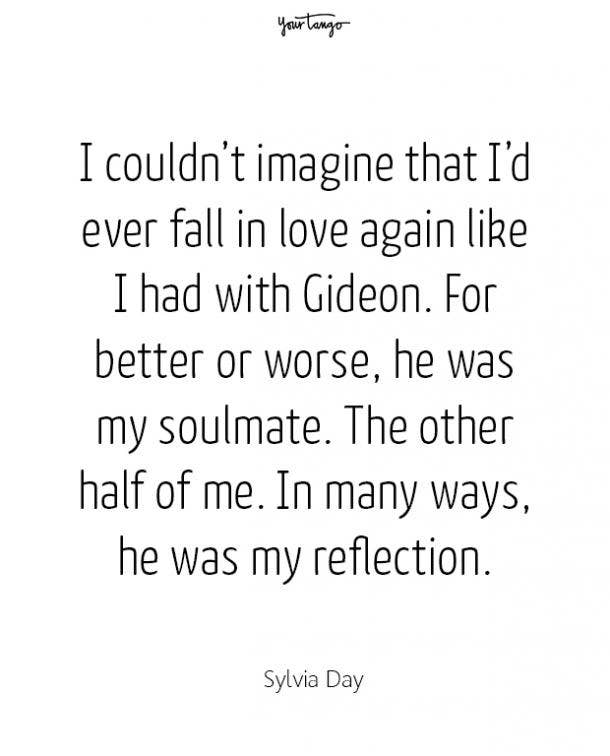 9. "My daddy said, that the first time you fall in love, it changes you forever and no matter how hard you try, that feeling just never goes away." ― Nicholas Sparks, "The Notebook"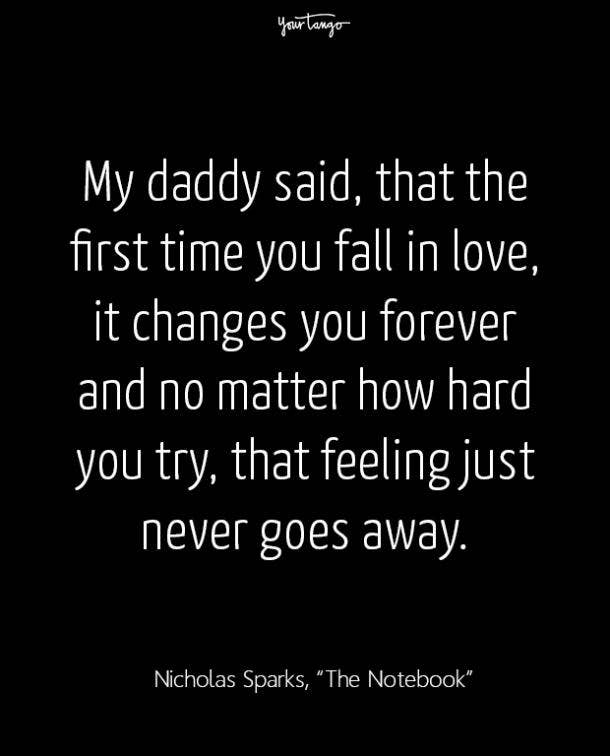 10. "When you realize you want to spend the rest of your life with somebody, you want the rest of your life to start as soon as possible." — Nora Ephron, "When Harry Met Sally"11. "I will not tell you our love story, because — like all real love stories — it will die with us, as it should." ― John Green
12. "Love is like the wind, you can't see it but you can feel it." ― Nicholas Sparks, A Walk to Remember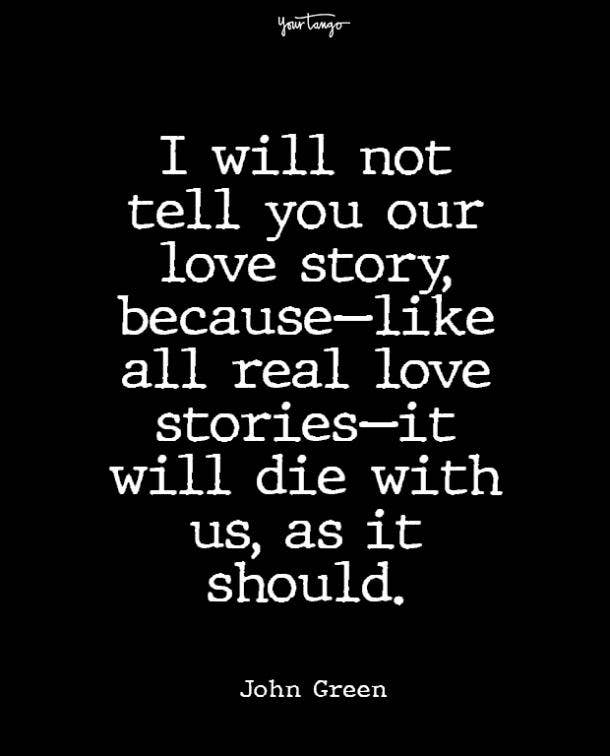 13. "I fell in love with her courage, her sincerity, and her flaming self-respect. And it's these things I'd believe in, even if the whole world indulged in wild suspicions that she wasn't all she should be. I love her and it is the beginning of everything." — F. Scott Fitzgerald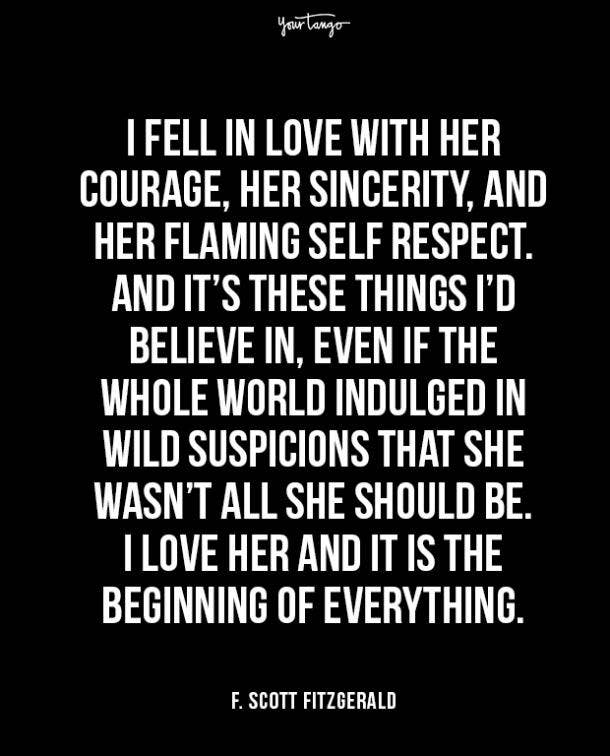 14. "You will always fall in love, and it will always be like having your throat cut, just that fast." ― Catherynne M. Valente, Deathless
15. "There is always some madness in love. But there is also always some reason in madness." — Friedrich Nietzsche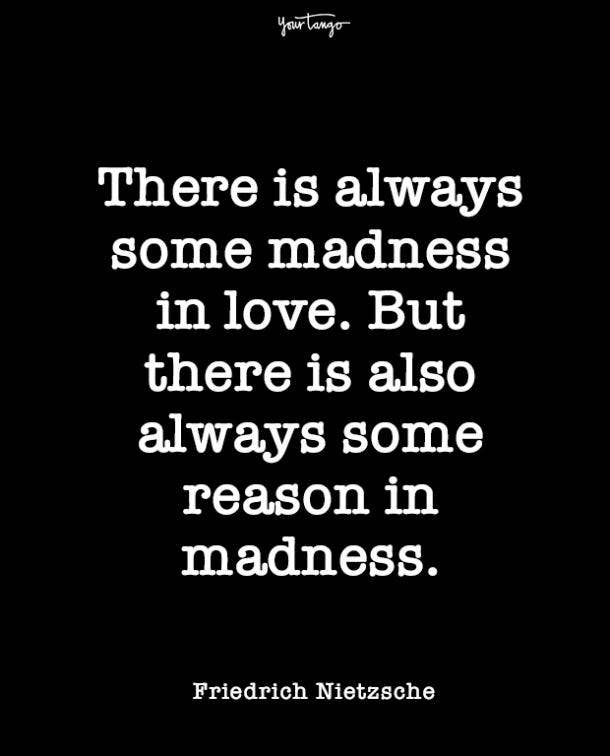 16. "Maybe love at first sight isn't what we think it is. Maybe it's recognizing a soul we loved in a past life and falling in love with them again." ― Kamand Kojouri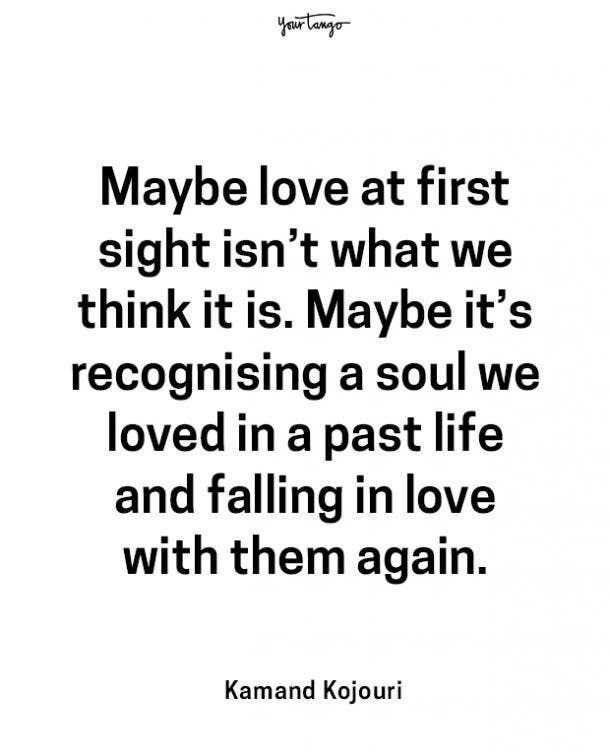 17. "I fell in love the way you fall asleep: slowly, and then all at once." — John Green, The Fault in Our Star
18. "I promise to love you forever; every single day of forever." — Stephenie Meyer, The Twilight Saga: Eclipse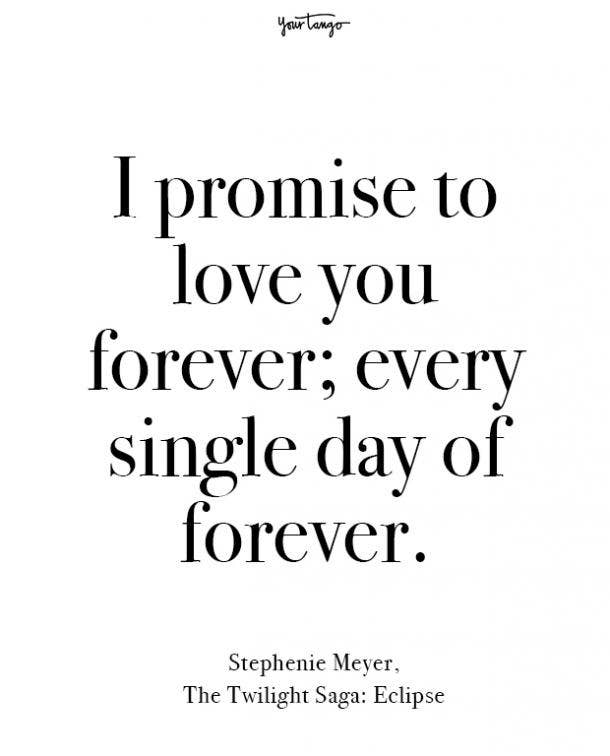 19. "You don't love someone for their looks, or their clothes or their fancy car, but because they sing a song only you can hear." — Oscar Wilde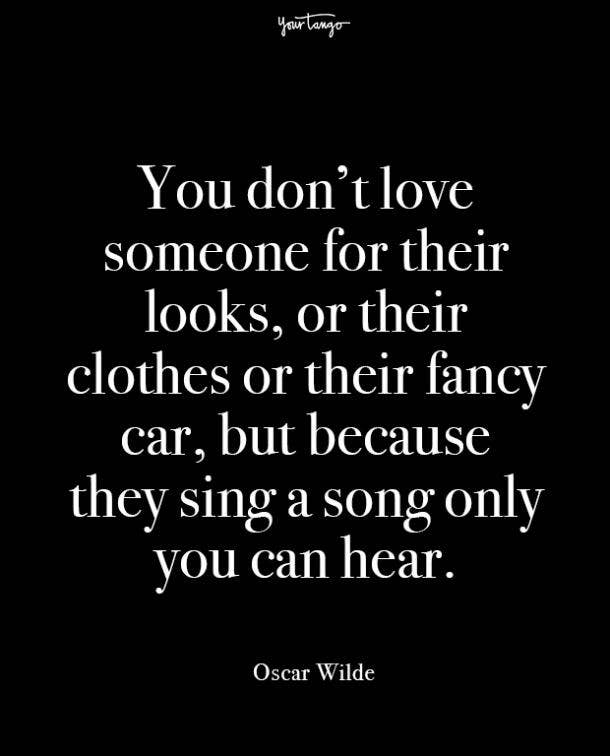 20. "We are most alive when we're in love." — John Updike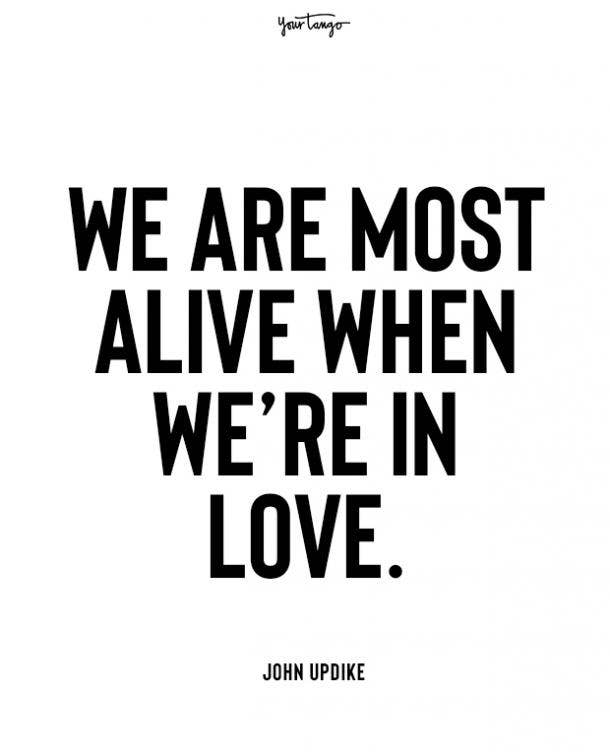 21. "You come to love not by finding the perfect person, but by seeing an imperfect person perfectly." — Sam Keen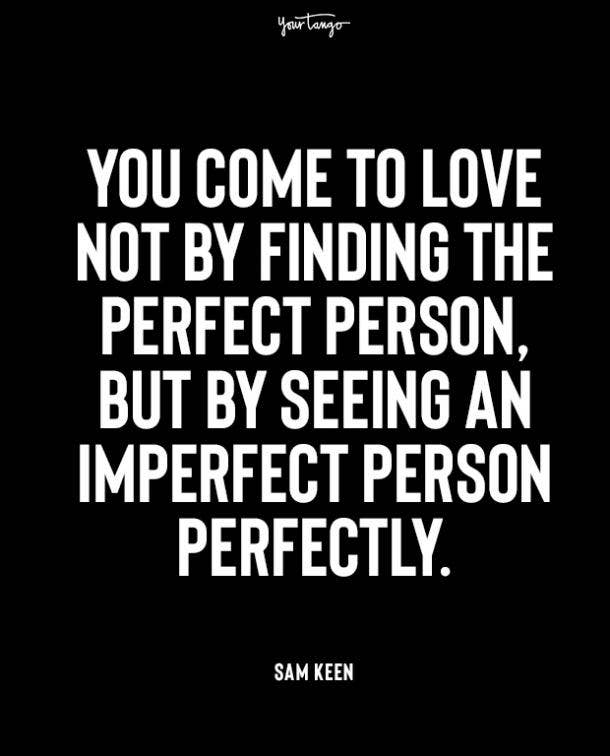 22. "Love is composed of a single soul inhabiting two bodies." — Aristotle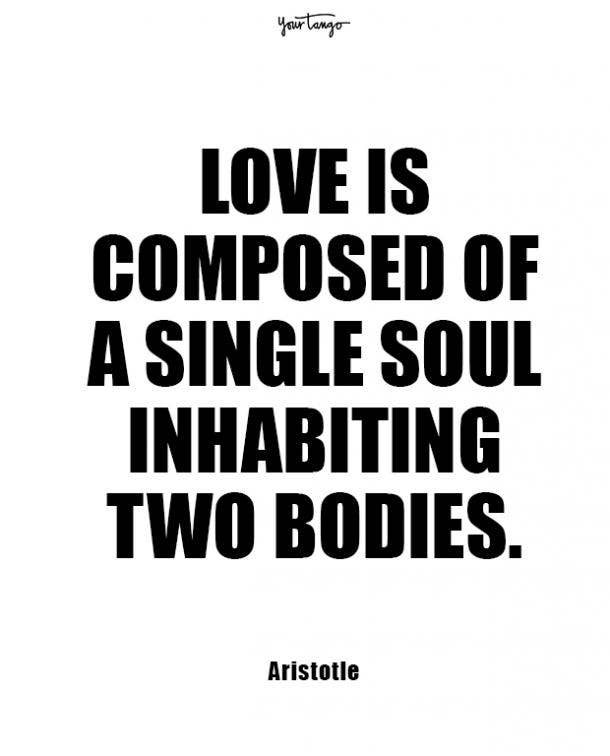 23. "True love is not a hide-and-seek game; in true love, both lovers seek each other." — Michael Bassey Johnson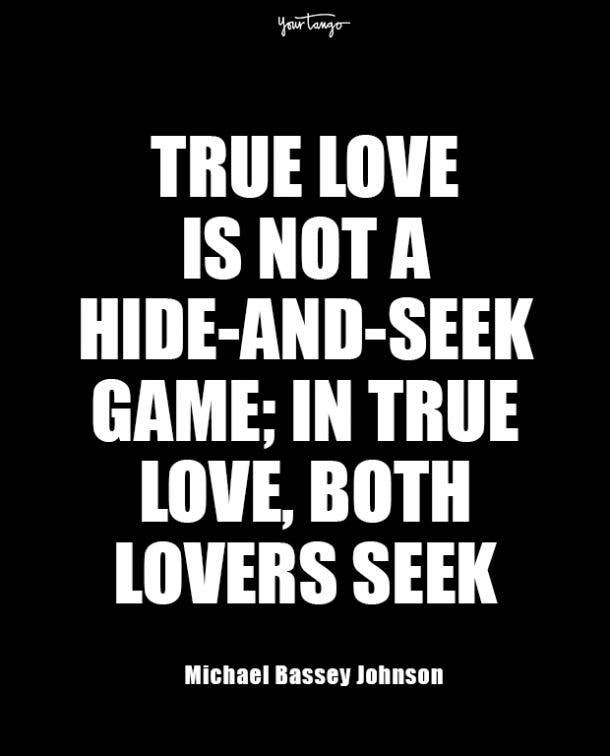 24. "Love doesn't make the world go around. Love is what makes the ride worthwhile." — Franklin P. Jones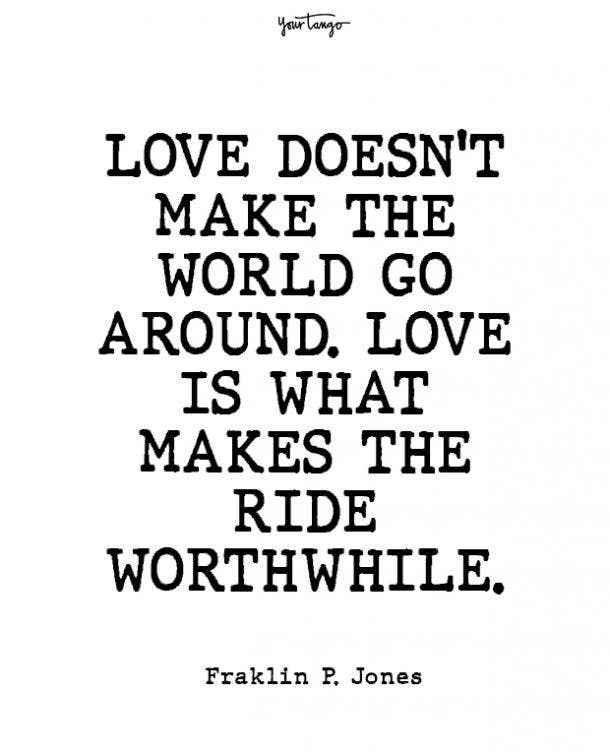 25. "To get the full value of joy, you must have someone to divide it with." — Mark Twain
mark twain beginning love quotes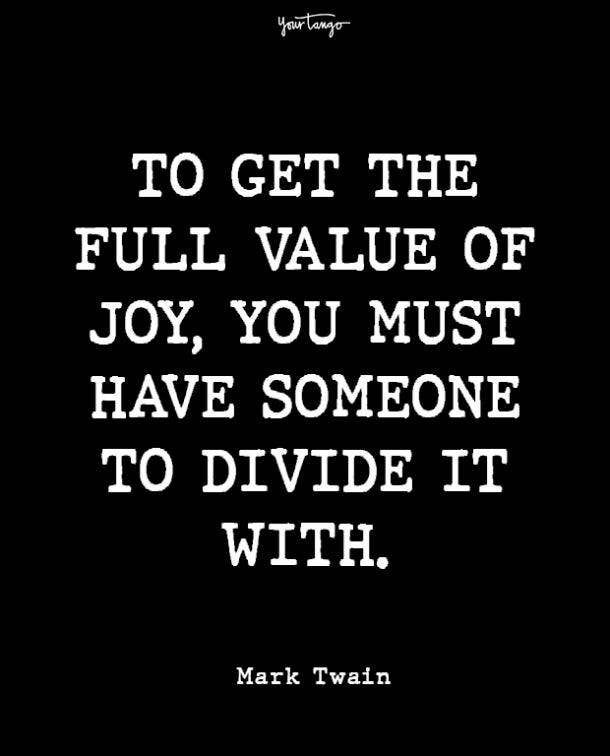 H/T: Your Tango